Good morning everyone and welcome to our final session (altogether now…awwwwwwk!)
Today we are going to have lots of fun with our end of term topic which is #RoboNinjas.
Some of the activities planned for today are:
Coji – our emoji powered robot needs some help to get around the obstacle course – can you help him?
Solar power robots – We have two very cool solar powered robots with us today. Some assembly required though!
Guess who's back? – EVIE! The EV3 LEGO Mindstorm is making a return. She looks a little different though – she's all prebuilt but needs a few changes made to her code. Ask Adam for more details!
For anyone who prefers traditional coding, we have plenty of robot themed coding games too!
For something a bit harder, check out these RoboBlockly tutorials:
Done with robots?
Wonder Woman– This is an awesome game by Made With Code! Code Diana's fight sequences from the movie
Made With Code – Lots of fun block based games covering everything from fashion design to dancing yetis.
Hour of Code – Dozens of coding activies from Minecraft, The Sims, Disney and many more covering all sorts of coding projects.
A few words before you go…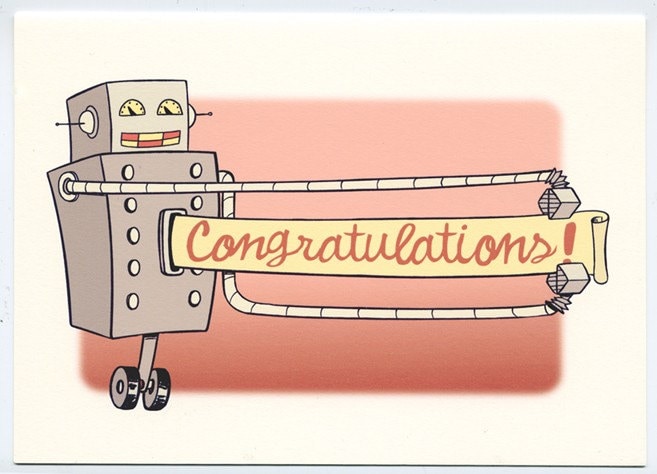 To all our ninjas – you have done awesomely this year at CoderDojo. Everyone has come on so well since their first session and we are so proud of all of you!
We hope that you keep up coding at home and will be posting some activities online over the summer months for you to try.
To all the parents – thank you for all your support this year. We appreciate the effort put in during the sessions, supporting the kids in their coding and contributions to our fundraising campaigns. Without the support of parents, our dojo would not be able to continue so we are very grateful.
To our mentors – where would we be without you? Thank you to everyone who has attended any of our sessions this year, helped out at external events or assisting in the organisation of the dojo behind the scenes. We hope to see as many of you as possible again in September! For those who are off into the world of employment, we wish all the very best. For those continuing their studies, keep up the great work and if you ever need any help or support from ex-students, just give us a shout!
That's all from us for 2016/2017. We hope to see you again after the Summer. We plan to resume again with the university term at the end of September but will announce details closer to the time. Follow us on Twitter or Facebook to get the latest updates, or sign up to our email newsletter.
Again, thank you all very much!
Natasha and Adam