Looking for some techy toys this Christmas? Then check out our top Christmas gifts!
BBC Micro:Bit
We have been using these over the past few weeks in our dojo and they are awesome. Coding can be done either using a block-based approach (similar to Scratch) or for more advanced users JavaScript or Python. With two programmable buttons and an LED matrix screen as well as the ability to add additional components such as battery packs, buzzers and much more, there are endless possibilities for these little gadgets.
Price: Starts from around £15 for the Micro:Bit by itself but kits with additional components are also available.
Where to buy: Available at Maplin, Kitronik, Pimoroni, The Pi Hut, Tech Will Save Us
Coji
Another of the favourites at Derry CoderDojo. Coji is an app-controlled robot which you program using emojis. An excellent introduction to coding and perfect for kids from age 4 and up. An Apple or Android tablet is required to control Coji. We use an Amazon Fire Tablet 7 for ours.
Price: £40
Where To Buy: Amazon (currently £29.99 for Prime users), Argos, Toys R Us
Coder MIP
Coder MIP is a more advanced robot than Coji made by the same manufacturer WowWee. Coder MIP is programmed using a block-based system similar to Scratch and  Micro:Bit Make Code. As well as being programmable, MIP can be controlled using gestures. A tablet is required for the programming aspect of this toy.
Price: £60
Where To Buy: Smyths Toys
MIO Robot
MIO Robot by The Science Museum is a build-your-own robot kit which doesn't just teach programming skills but also electronics. This is great for kids aged 10 and up who like to take a hands-on approach to trying something new. There seems to be two different types of packaging but as far as we can see, they seem to be the same product.
Price: £30
Where TO Buy: Smyths Toys, Amazon UK, The Robot Shop
Arduino
An Arduino is the perfect gadget for kids (and adults) who love to tinker with electronics. It is like a supercharged version of a BBC Micro:Bit. It is a mini computer which can be connected to virtually any electronic device to make some awesome projects. We'd recommend buying a starter kit which has a number of components with it in order to start your first project. After that, Maplin sells individual components when you have your own projects to build and know exactly what you need.
Price: Starter kit prices vary depending on contents but are approx. £65-£85
Where To Buy: RS Components, Maplin, Amazon UK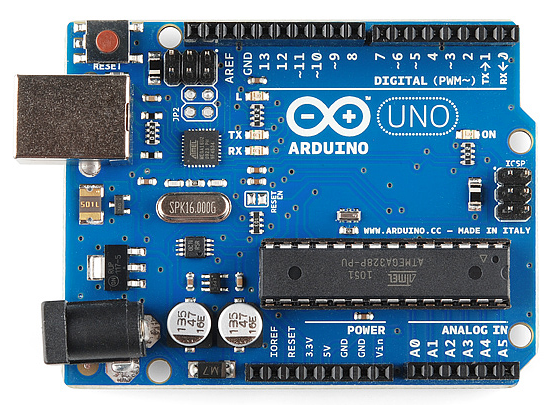 Raspberry Pi
A Raspberry Pi is similar to an Arduino but is a lot less focused on integrating it with other components. It can be connected to other devices to create an awesome project but is also great to useful for projects which are solely software based. There are plenty of online resources explaining what a Pi can be used for but some projects we have seen include creating your own retro games emulator, running Scratch applications or building a mini server. You'll need a monitor, keyboard and mouse to connect to your Pi. Also some knowledge of coding in Python is useful for most projects.
Price: standalone Raspberry Pi's cost around £20 but starter kits start from around £50. If purchasing a standalone Raspberry Pi, we also recommend buying a Pi case to hold the PC in and protect it. These cost around £10
Where To Buy: Maplin, Kitronik, Pimoroni, The Pi Hut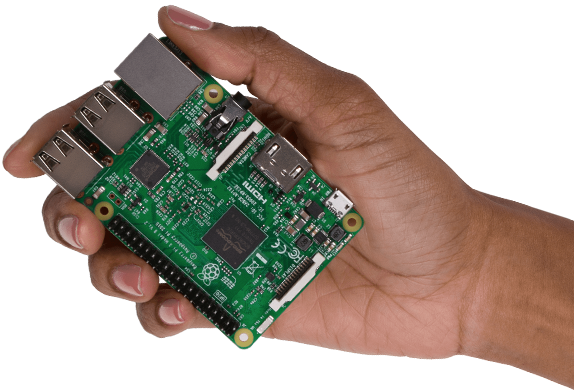 Robot Arm Kit
Build your own controllable hydraulic robotic arm. Another toy for the makers out there who like to build things and work with electronics. Not a lot of programming involved with this toy but plenty of tinkering to be done!
Price: £30
Where To Buy: Argos, Smyths Toys, Maplin
Micronoids
These robots by Meccano are fun interactive robots that you can program to walk, turn and smash through obstacles. There are 3 varieties to choose from and if you have more than one, they can interact with each other. Micronoids love music and dance along when they hear it!
Price: £20 – £30
Where To Buy: Very.co.uk, Smyths Toys, Toys R Us
Sphero Mini
Sphero Mini is a small programmable robotic ball which can be controlled to scoot about using the Sphero mobile app or can be programmed in a Scratch-like environment using Sphero Edu. They are available in a range of funky colours.
Price: £40 – £50
Where To Buy: IWOOT, Firebox
(There are other programmable products in the Sphero range which have different programming capabilites. Sphero Sprk+ is very programmable whereas the Star Wars/Cars ranges are less programmable. So check them out on the website first to see if this is the product you are looking for. If you are looking for a product for a coder, stick to the ones compatible with the Sphero Edu app)
Anything From Tech Will Save Us
We couldn't decide on what we liked most from this website so we're just got to recommend the lot! Tech Will Save Us specialise in maker kits for kids to build their own projects. These range from synths to electronic play dough for circuit work, Micro:Bit projects, weather stations and so much more. The website is also regularly updated with fun projects to try with your kits.
Price: Varies
Where To Buy: Tech Will Save Us
Notes:
Prices are a guide only and were correct at the time of writing this post.
We recommend shopping about to see the best price and also checking YouTube to see if there are any unboxing videos which review the products
We have restricted our list to include items which are around £20-£50 (although we have made some exceptions) but there are other robots, etc. which cost a lot more. Their exclusion from this list doesn't mean that they aren't also great toys. If you are considering these more expensive items, definitely do some research first and check out online reviews.