Good morning everyone and welcome to our #HourOfCode 2016.
What is Hour Of Code?
Hour of Code is a movement which aims to get as many people as possible involved in coding activities. It is mainly aimed towards school children but everyone is welcome to get involved. The event is traditionally hosted during Computer Science Education Week which is taking place 5th-11th December 2016.
Last year's event was hugely successful, both on a global scale and here in our dojo. Over the last three years the Hour of Code has reached more than 100 million students in over 180 countries. Last year it was the largest learning event in history, with record participation from girls and underrepresented minorities.
At Derry CoderDojo, we completed coding activities based on many of our favourite characters from Frozen, Star Wars, Disney Infinity and many more. This year's event aims to be bigger and better but for those who weren't part of our dojo last December, we have included last year's activities at the bottom of the page in case you are looking to try something other than the 2016 activities.
Thank you all for coming along and we hope you enjoy the #HourOfCode.
---
Hour Of Code 2016
Moana
Use code to learn wayfinding, just like Disney's newest princess. Help Moana and Maui get past the deadly Kakamora pirates. Click here to begin
The Amazing World of Gumball

Create your own episode of Cartoon Network's hit TV Show, The Amazing World of Gumball. To complete this activity, go to www.cs-first.com/go and enter the Club Code: fit34 
If you have used CS First before and can remember your login details you can use those to log in, otherwise just request  new account.
Minecraft 
There are three Minecraft activities to chose from this year:
Minecraft Designer – Program your own animals and other Minecraft creatures in your own version of the game. Click here to begin
Minecraft Adventurer – Use code to take Alex or Steve on an adventure. Click here to begin
Mod Minecraft – Learn how to make your own mods, skins, items, blocks and mobs. Click here to begin
LEGO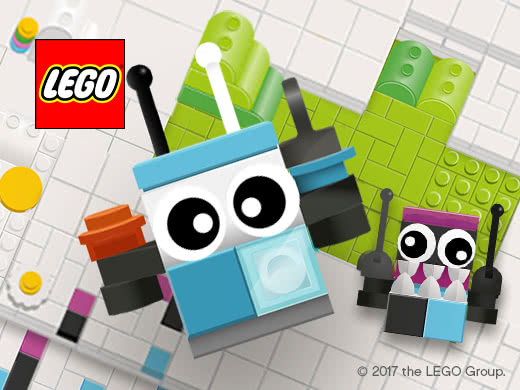 Bit is a little, very adventurous LEGO® robot, but as with all small creatures, sometimes Bit cannot get its programs right. You can help Bit solve the challenges by figuring out which programs are needed. You do this by creating a sequence of small behavior blocks that tells Bit what to do. Click here to begin
Big Hero 6
Baymax is a robot just like our LEGO Mindstorm, so he had to be coded. Help Hiro code Baymax. Click here to begin
More…
There are many more activities to choose from on the official Hour of Code site so if none of these tickle your fancy click here to go to the website and filter the entire list by age, featured subject or programming language you want to learn. There's a bit of everything in terms of characters and coding platform: from Code Combat to Scratch, Angry Birds to The Sims and much more, so there's sure to be something for everyone.
---
Hour Of Code 2015
Frozen
Click here to use code to join Elsa and Anna as they explore the magic and beauty of ice
Minecraft – Click here to use blocks of code to take Steve or Alex on an adventure through this Minecraft world
Star Wars
Click here to progr
am droids and create your own Star Wars game in a galaxy far, far away. There are two versions of the game – one is block-based like Scratch which is great for our younger ninjas and one which teaches Javascript so is better for our older ninjas
Angry Birds – Click here for the Classic Maze puzzle to learn to code with Mark Zuckerberg and Angry Birds
Flappy Bird – Click here to make your own game – Flappy Bird, Shark or Submarine
Disney Infinity Play Lab – Click here to use Play Lab to create a story or game starring Disney Infinity characters
Play Lab – Click here to use Play Lab to create your own game or story. There are 3 themes to choose from: Classic, Gumball or Ice Age
Artist – Click here to draw cool pictures and designs with the Artist!
Tynker – Click here to go to the Tynker website to choose from a huge list of activities including Monsters High, Code Monsters, Hot Wheels and many more.
---
Thank you!
This is the final session of the year so we would like to thank everyone for their support in 2016 and look forward to seeing you all in the new year. The next session will be held on Saturday 21st January. Tickets will be released in due course so sign up to our newsletter or follow us on social media in order to be notified once they are available.